Scale Your Business, Change The World
Happy with your success but ready to scale? Gnom Ads is a data driven paid social + paid search advertising agency that helps businesses scale and reach new customers through Facebook, Instagram, and Google.
FACEBOOK & INSTAGRAM ADVERTISING
Our full-funnel approach to paid social ad campaigns combines authentic ad copy and compelling creative to drive sales and new customer acquisition. Facebook and Instagram are constantly changing and evolving. The strategies and tactics that worked yesterday may be obsolete today. At Gnom Ads, we help you adapt to an ever-changing paid social landscape and generate returns that help you profitably scale.
GOOGLE ADS
We're experts in ROAS focused PPC and help you drive revenue through search campaigns through the world's largest search engine.
HOW WE'RE DIFFERENT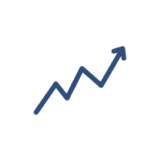 Real Time Optimization
We're constantly in our client accounts monitoring performance, optimizing strategy, and testing new tactics for improving performance. While we structure our campaigns simply and intentionally to follow proven best practices, we also approach things with a creative mindset that allows us to identify new opportunities through methodological testing. Many agencies build set-it-and-forget-it type campaigns, but we pride ourselves on actively optimizing campaigns to maximize every dollar in your marketing budget.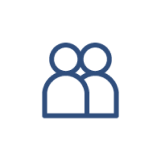 Partners
We're partners and encourage our clients to view us as an extension of their team. Client success is our #1 priority and we're available 24/7 to help you achieve your growth goals. We're a small team and able to give you personalized attention that you might not be able to find at a larger agency.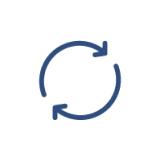 Holistic Approach
We view digital advertising as a complex and holistic ecosystem. It's our belief that every channel – paid media, organic social, email, affiliate etc. - work together and we can't just view the performance of a platform as reported by Google Ads or FB Ads Manager in a silo. Direct response marketing attribution is becoming increasingly complex and requires a holistic approach that aligns with overall business needs and goals.
Impact
We believe business can be a force for good in making the world a better place. We're committed to working with brands that align with our values and contributing 1% of our revenue to environmental organizations through 1% For The Planet. It's a network and commitment we're proud of.
Have a recommendation of an organization we should contribute to? Please let us know! Who We Are
Gnom Ads is a data driven paid social + paid search advertising agency that helps businesses scale and reach new customers through Facebook, Instagram, and Google.
Working with brands changing the world is what gets us out of bed in the morning. View us as an extension of your team -- we pride ourselves on integrity, great communication, and always sipping on good coffee while we work : ). With all of our clients, we are committed to building long-term relationships to further your mission and be of service.
A little more about us...
What else gets us out of bed in the morning?
Isaac: Bulletproof Coffee, Traveling The World, Yoga, Rock Climbing, Playing Outside, + Canned Sardines. Emily: Gooey Butter Cake, Milo, Scuba Diving, The St. Louis Cardinals, Cool Sneakers, + Central America. Milo: His Mom, Emily, Dog Parks, Chasing Rats In Chicago Alleys, + Isaac's Canned Sardines Juice.
What's something not many people know about us?
Isaac: I ate 18 lbs of peanut butter in a month to train for a sumo competition. Emily: I have a tattoo of a duck! Milo: I hiked 20 miles in northern Michigan, and carried my own pack!
A dream that's been on our minds lately...
Isaac: Building a cabin in the woods, a la Thoreau and Walden. Emily: Lying on a beach in Honduras. Milo: Today is the day I catch a squirrel.